STREAMLINED, STRESS-FREE HOME LOAN SOLUTIONS
Professional Service | Better Rates
Ongoing Education & Support
STREAMLINED, STRESS-FREE HOME LOAN SOLUTIONS
Professional Service | Better Rates | Ongoing Education & Support
READY TO BUY, INVEST OR REFINANCE?
Australia's lending landscape is constantly changing. It can be confusing to know what is possible in terms of qualifying for a home loan.


To take decisive action and make the most of the options available to you, it's so important to have the right knowledge and the support of an expert.


As one of Melbourne's fastest-growing mortgage broker firms, Clark Finance Group serves clients at all stages of the property journey. Share your vision and let us help you reach your goals faster.
CONTACT A LEADING MELBOURNE MORTGAGE BROKER
When it comes to buying a home or refinancing, everyone has different needs. Your Clark Finance Broker will take the time to understand your goals and customise the best mortgage solution for you.


The loan you choose will come down to more than interest rates or lenders. Let us take a holistic approach that will help you manage cash flow and build long-term wealth.


Relationships matter at Clark Finance Group. From initial contact to popping the champagne in your new home, we'll be with you every step of the way.
OUR SERVICES
Contact a Melbourne mortgage broker team about any of the following types of loans.
I couldn't recommend Clark finance group enough, my partner and I made an appointment just to get more information and 3 weeks later we had bought a house! They gave us such thorough information and advice and helped us every step of the way.
Purchased my first home towards the end of 2021 with Clark Finance Group. I was recommended CFG from my sister and honestly could not have been happier. Vaughan and Tabatha were absolutely fantastic and provided me with so much support during this time and never once made me feel like a nuisance even though I had a lot of questions. I have recommended CFG to so many friends and I will be using them whenever I need to refinance my home and when I purchase my next property. I'm confident you won't find a better mortgage broker then Clark Finance Group in Melbourne! Regards, Molly M
Great service. Very happy with my experience with Clark Finance Group as a first home buyer. Vaughan, Tabatha and Kristy were extremely helpful and efficient to make the settlement go ahead smoothly. Excellent communication. Highly recommended for anyone who needs a mortgage broker.
Tim Jovchevski
2022-12-06
Just purchased our first home with the help of Clark Finance Group. We had very limited knowledge on the mortgage process before meeting Voughan and Tabatha, they ensured we understood all of our options and the best way for us to proceed. The initial consult that they gave was honest and true to our advantage. They went above and beyond when some third parties made a misstake and did a excellent job in helping with matters that where not in their standard services. Could not recommend them higher for a stress free home loan. Thank you Clark Finance Group, you truly are the best.
Vaughan and the team have always gone above and beyond. Have utilised their services a few times now and have never been let down. Highly recommend.
Rural loans are hard, and for us In this environment Clark finance achieved what others could not. I'll say this, If Vaughan can't get your loan, nobody can.
What an incredible team Vaughan has got going! Couldn't recommend anyone better! As first home buyers Vaughan took us through the sets and showed us all the options. He was there through the whole process and so incredibly helpful and insightful. My partner knew already a lot about finances and the process of buying a house. but for me I was still learning, Vaughan was very understanding and showed me the process at a pace so I could understand everything. Thank you so much for all your help! Greatly appreciated! Regards Meg and Alex
Connor Harrison
2022-06-28
We can't recommend the team at CFG enough. Thorough, friendly, very informative and extremely patient with my countless questions as a first home buyer. When a late challenge arose in our 30 day settlement, Vaughan, Tabatha and Kristy quickly organised a plan to ensure everything settled smoothly. The team genuinely went above and beyond in every aspect of the process. A fantastic team - thank you all. Connor & Bree.
Vaughan, Kristy and Tabatha moved heaven and earth to help my partner and I finance our first home... we could not recommend them enough! Unlike other brokers we contacted beforehand, they really took the time to listen to our particular preferences and found the perfect loan for us. When complications arose (last minute paperwork etc.) the communication was second to none. Thanks Clark Finance and look forward to working with you throughout the course of our loan!
The team at Clark Finance made the process of purchasing my first home incredibly stress-free. They were patient and helpful with all my questions and were able to help me get finance approved very quickly. Their friendliness, professionalism and support was so valuable and I highly recommend them.
LATEST NEWS
Stay up to date with insights and news from a leading Melbourne mortgage broker.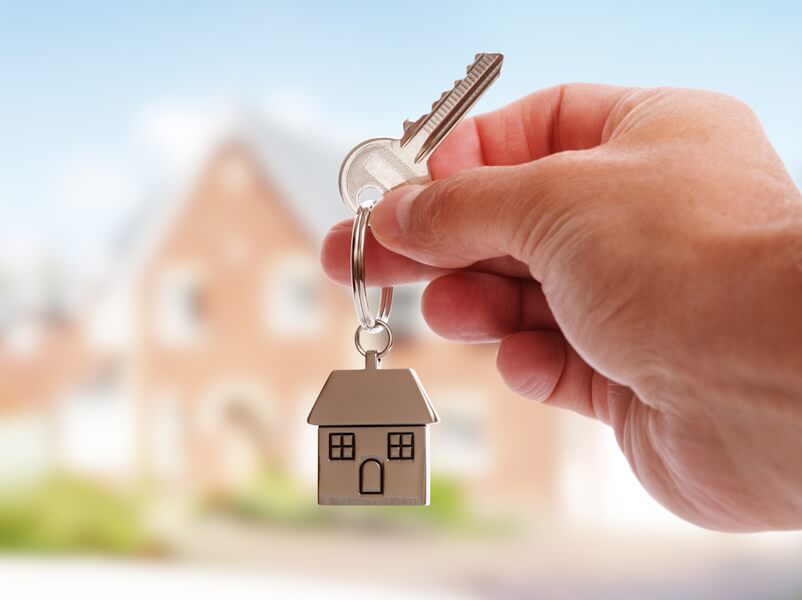 As a first-time home buyer, investor, or second-time homeowner, it is natural to want to know what your borrowing capacity is, you want to know how much a lender is willing to lend you. Knowing your borrowing capacity empowers you to make informed decisions, explore suitable property options, and negotiate confidently with vendors. A lender […]
Your feedback and questions are important to us.  We are here to assist in any way we can.  You can contact us via phone or email.  
– After hours and Saturday available by appointment